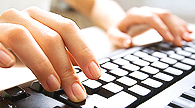 Software Product Development
Start-ups are struggling for cost-effective, yet quality software solutions and we are capable of delivering exact demands in completely cost-efficient ways.
Enterprise Software Development
Enterprises are looking for dependable custom software related service providers to address their growing complexities in digitalization of various enterprises services
Legacy Application Development
ERP software development services decreases operation cost, streamline your business process with the services we offer including redesign, refactoring, and platform migration.
Intuitive Interface
It helps employees to navigate easily through workflow processes, idea submission forms, idea archives etc.

Powerful Workflow Process
An effective idea management framework with a systematic workflow process can engage your employees in the process of truly evaluating and developing ideas.